Welcome To Aquitaine Animal Hospital
Aquitaine animal hospital has been servicing the Meadowvale and surrounding Peel area since 2008. You will notice a clean and professional atmosphere so you can rest assure that your pet will receive the highest quality treatment. Our team is always up to date with the latest practices and standards and no matter what your pets needs are we have you covered. We offer dental, grooming, minor and major surgical procedures, Microchipping, wide verity of testing with our state of the art in-house lab where we do our radiology and provide ultrasound services just to name a few.
Are you looking for nutritional information we can help! Not only do we have the knowledge to help you make the best decision, we also have supplies; brands such as Royal Canin and Hill's cat and dog food. Open 6 days a week we can help you in English or Arabic and offer a 24-hour emergency service.
Call Us to book an appointment Today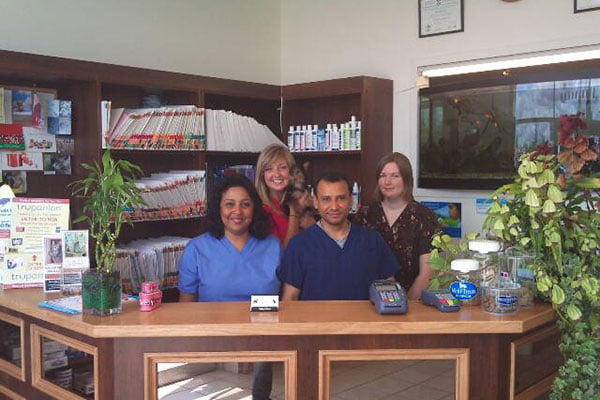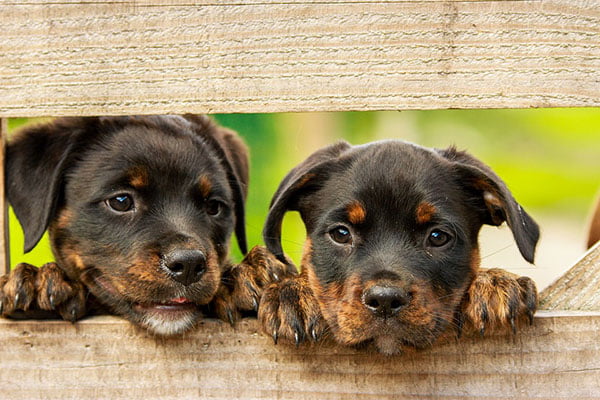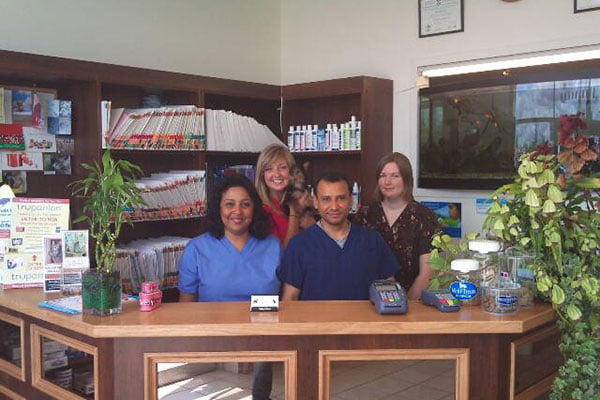 Our staff, veterinarians and technicians love pets and work day and night to provide you with the best service!
Aquitaine Animal Hospital has been gladly serving the community of Meadowvale Town Centre since.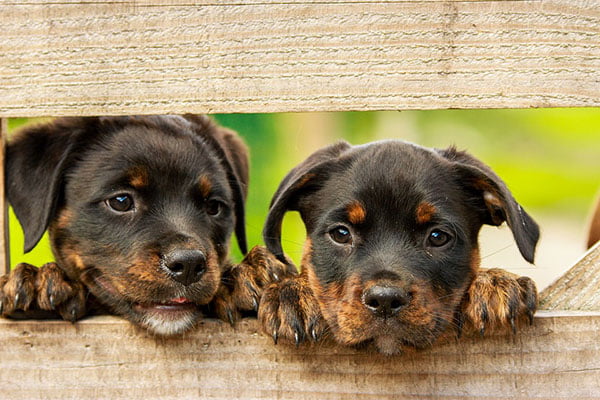 She is a teacup Yorkshire Terrier born 02/23/10, and her mom was treated here for an infection shortly after giving birth.
Your Pet Means A World To You
We Are Here to Keep Your Pet Healthy.
Call Us to book an appointment Today